A digital curriculum with over 3,000 ESL/EFL activities

Designed for teachers by teachers.


All activities are integrated into our platform, with 50% being automatically graded.

The activities can

be used in a traditional, online, or hybrid classroom.
Content aligned to the WIDA Proficiency Guidelines 1.0 - 6.0
Why over 1000 teachers worldwide love our English curriculum

This curriculum is based on the CEFR for English teaching and includes more than 3,000 ready-to-be-assigned activities.
Teachers are in complete control over the curriculum: They can assign the preloaded activities, modify them, and even create their own exercises.
Reading, writing, and grammar-based activities are included, but SmartClass English also has a large number of interactive and engaging listening and speaking activities.
A teacher handbook is provided with a structured lesson library for each level. Each handbook presents all digital activities with answer keys, vocabulary lists, grammar charts, cultural notes, and language tips (PDF or Print).


574 digital activities
(includes 292 auto-graded activities)


678 digital activities
(includes 346 auto-graded activities)

753 digital activities
(includes 365 auto-graded activities)

792 digital activities
(includes 364 auto-graded activities)

256 digital activities
(includes 161 auto-graded activities)
Topics Covered:
ALL ABOUT YOU


Alphabet, Greeting, Places to Live, Numbers

FREE TIME


Feelings, Everyday Verbs, Free Time Activities

FAMILY


Physical Appearance, Dates, Relationships

SCHOOL


School Supplies, Subjects, Time

SHOPPING


Clothing Items and Prices, Accessories and Opinions, Seasons and Weather

ENTERTAINMENT


Movies, Music, Making Plans
Topics Covered:
AT HOME


Rooms and Location, Items in a Home, Chores and Frequency

FOOD & DRINK


Food and Meals, Grocery Shopping, In a Restaurant

TRAVEL
Outdoor Activities, Travel, Natural World
AROUND THE TOWN


In the City, Directions, Getting Around Town

HEALTH & WELLNESS




Body Parts and Injuries, Going to the Doctor, It's an Emergency

AT WORK


Professions, In the Workplace, Technology
Topics Covered:
ALL ABOUT YOU


Daily Routine, Describe a Person, Communication Today

FREE TIME
Playing a Sport, Expansion of Free Time, Competing in Sports
FAMILY


Holidays and Celebrations, Expansion of Characteristics, Relationships and Advice

SCHOOL


Continuing Education, In the Classroom, College Life

SHOPPING




Running Errands, Clothing and Fashion, Going Shopping

ENTERTAINMENT


Expansion of Films & Music, Entertainment & News
Topics Covered:
AT HOME


A Place to Call Home, Home Improvement, Help at Home

FOOD & DRINK


Expansion of Food, Following a Recipe, Going Out to Eat

TRAVEL
Taking a Trip, Traveling, Sightseeing and Weather
THE WORLD AROUND YOU


Animals in the Wild, Farm Animals and Habitats, Environment and Insects

HEALTH
Healthy Habits, Going to the Doctor, In the Hospital
AT WORK


Employment Opportunities, Having a Career, At the Office
Topics Covered:
THE WORLD'S ENERGY
Renewable and Conventional Energy Production, Energy Consumption
HOMES OF THE FUTURE


Smart Homes, Technology

IN THE NEWS
Headline Language, News and Media
HEALTH CARE
Organs of the Body, Symptoms and Medical Equipment
THE ARTS
Movies, Books, Theater, Concerts, and Art Exhibitions, Describing Sensory Details
STUDYING ABROAD


Studying, Visa Application, Medical Insurance

Speaking Activity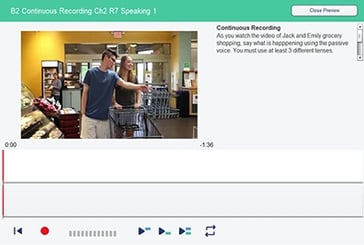 Quizzes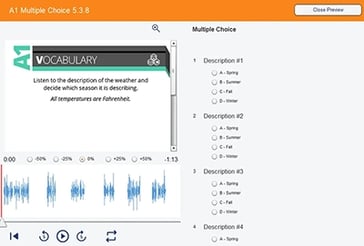 Pronunciation Activity

Writing Activity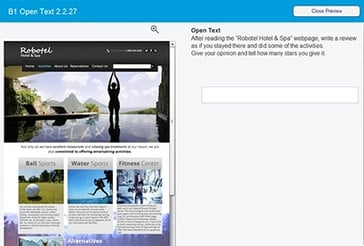 Viewing Activity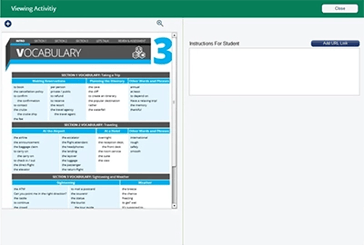 Video Recording Activity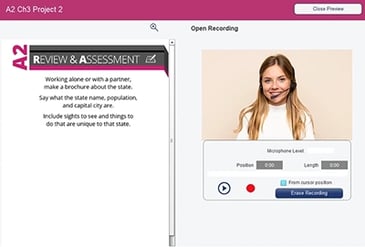 Additional Resources for Teachers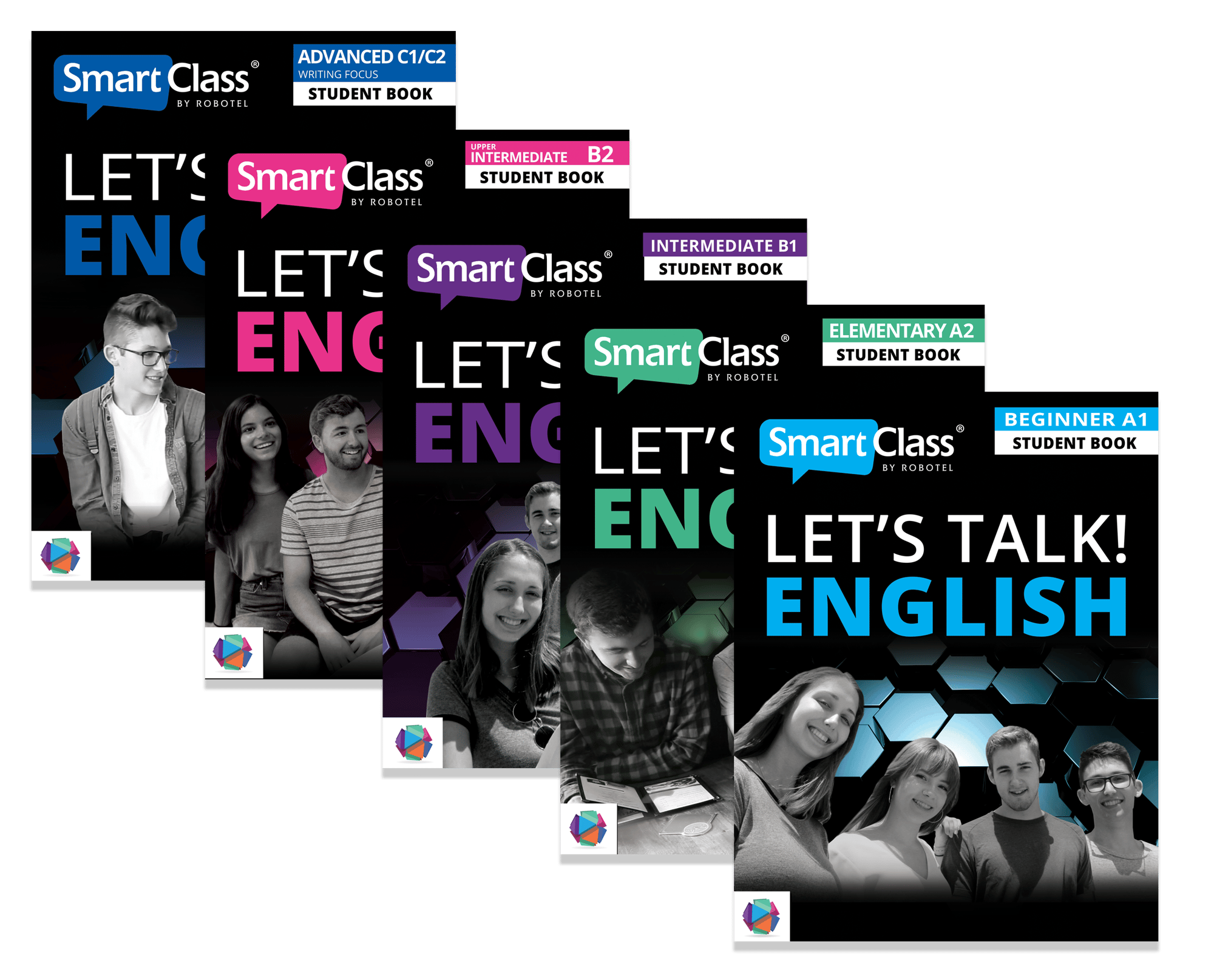 The Let's Talk! English activities are all housed in our digital SmartClass® Teaching Platform. Our accompanying student book includes all resources teachers would otherwise have to print. Students can use this printed book to take notes, fill out conversation worksheets, translate vocabulary, use game sheets, and scan QR codes to access grammar videos.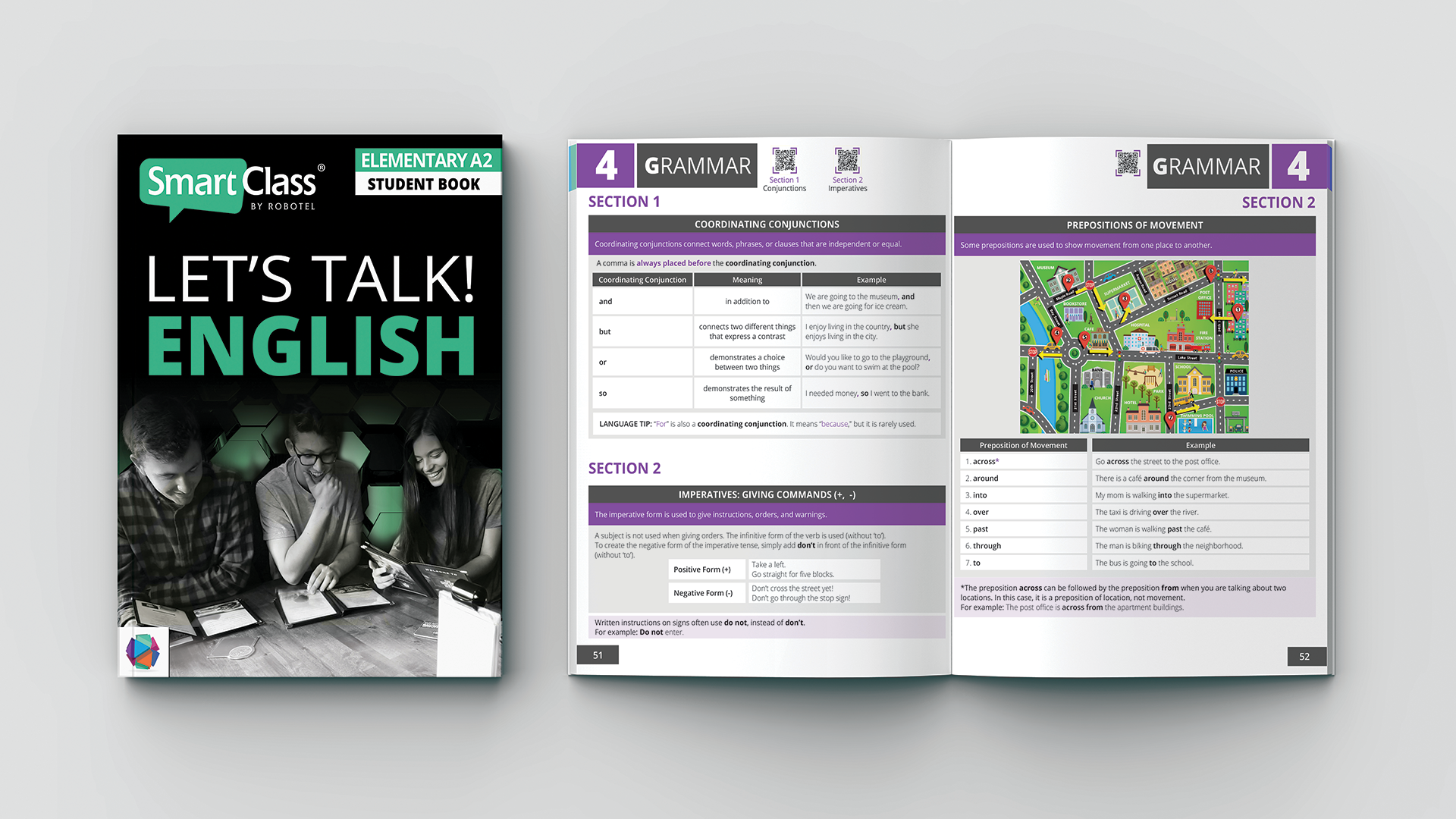 A message from our authors
"Let's Talk! English integrates a world-class English curriculum that is written by teachers for teachers with a powerful technology platform."
"Students take ownership of their own learning. They are getting more confidence; they are getting more practice."
"We put a lot of emphasis on speaking... (as) our number one goal as language teachers is to get our students to speak"