Short story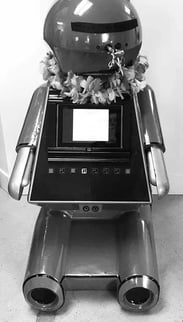 It was the year 1984
Two friends were working on a robot project, somewhere in Canada. Étienne Bouchard and François Larochelle had the idea to develop point-of-sale robots that interacted with clients in retail stores.
Just shortly after they started their company (Robotel), the education system in Quebec started using personal computers in schools and they were in desperate need of a classroom management platform. Believing strongly in the importance of quality education, Étienne and François shifted their focus to develop their first software: Microselect.
Over the next couple of years, Robotel grew quickly, with many of the first employees still working for the company today! Subsidiaries in other regions, such as the US, the Middle East, Africa, and Asia were established so that educational institutions all over the world could benefit from the classroom management platforms developed.
In 1995
The very first version of our renowned SmartClass software was introduced to the world.
Since 2010
The focus of the company has been the support of language teachers, coaches, and instructors in their classrooms and students at home by allowing BYOD, enabling Wifi, providing both Android and iOS apps, supporting sign language, and launching the SCX (a service for school-to-school exercise sharing).
In 2018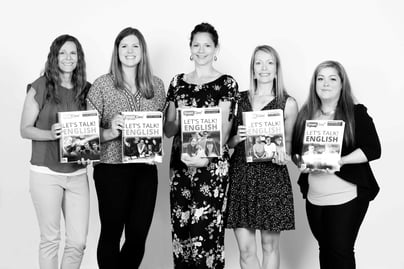 Robotel also released its very first content.
Let's Talk! English is a complete curriculum based on the CEFR framework for language teaching.
At that point, Robotel had grown not only within the technology and sales departments but also started to hire some of the teachers that had been using their SmartClass Software in their own classrooms.
These teachers became authors of Let's Talk! English. That is why we pride ourselves on having designed a full electronic English curriculum BY teachers FOR teachers.
Over 10,000 installations of our SmartClass have taken place in over 89 countries all over the world.
And we are not done yet! Constantly improving our software is very important to us. After the first "facelift," we are still working on adding features to both the student and teacher interfaces.
We are also currently working on our C1 level book as well as a conversation-only version of our English curriculum. Furthermore, we are hoping to be able to offer the conversation curriculum in German, Spanish, and French by the end of 2020, along with a web-browser version of our software.
We are committed to serving language teachers and students every step of the way during their journey with our digital language teaching platform SmartClass.