19 different activity
templates
AI-powered pronunciation

9 auto-graded templates




3 different speaking templates

2 writing templates

1 video recording template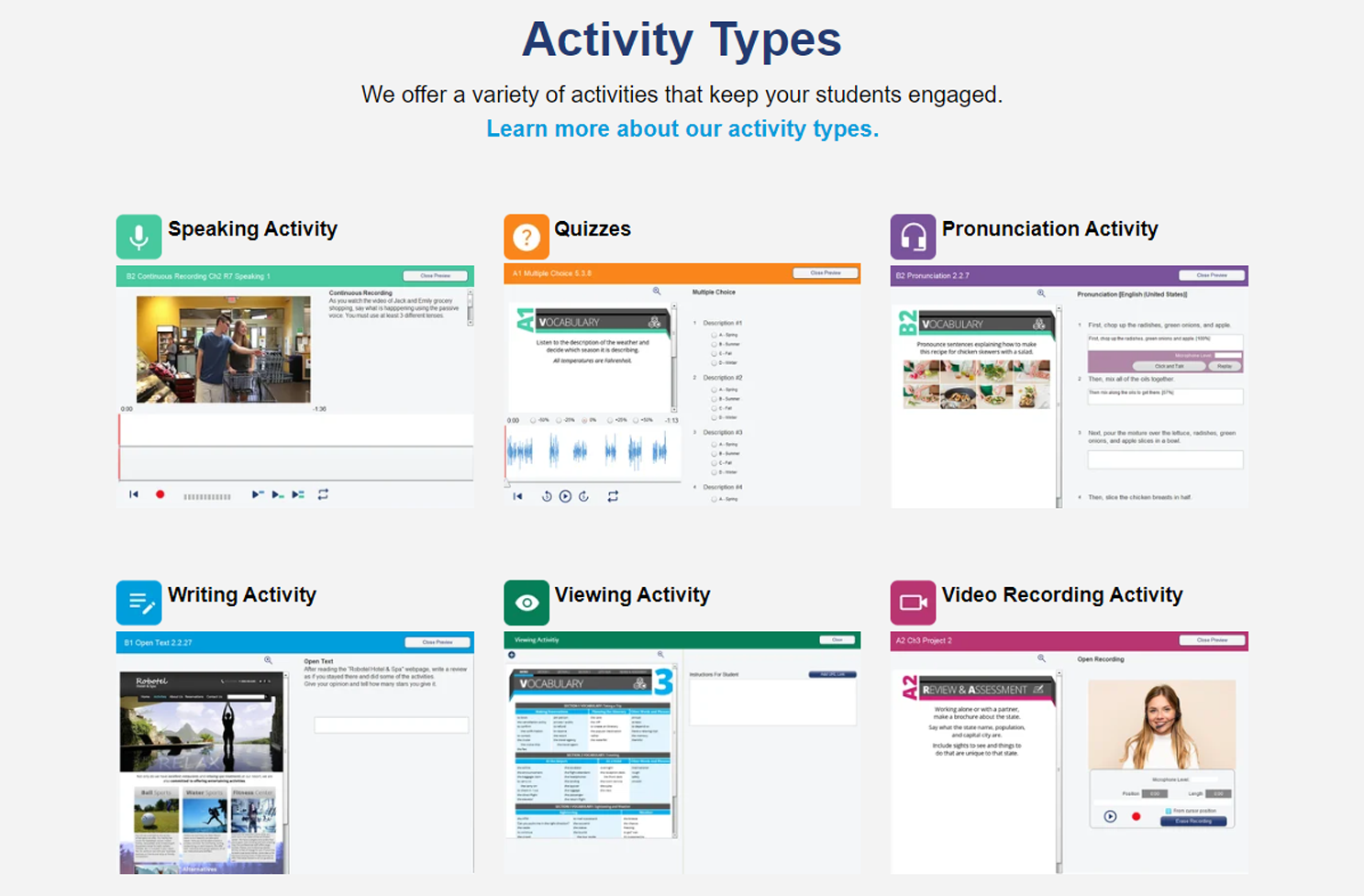 "As a project manager, I wanted to use a reliable solution having an easy user interface and excellent audio quality – primarily for the language teachers, who are frequent users of the multimedia classrooms …

We see a very high room usage and teachers are enthusiastic."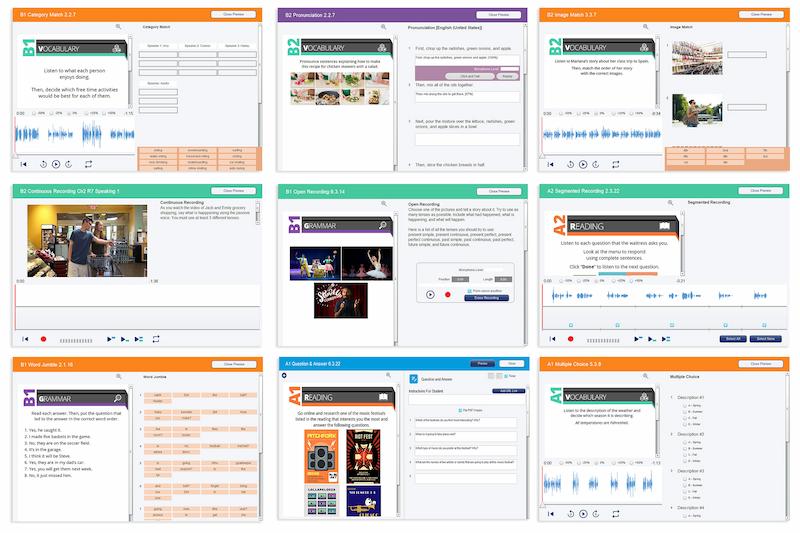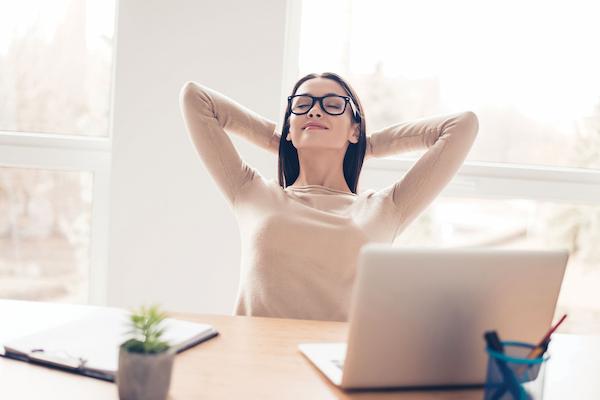 Create engaging activities for your students and have the platform grade most of them for you. Not only will it save time, but it will also refocus your time on providing valuable feedback to your students on their speaking and writing assignments.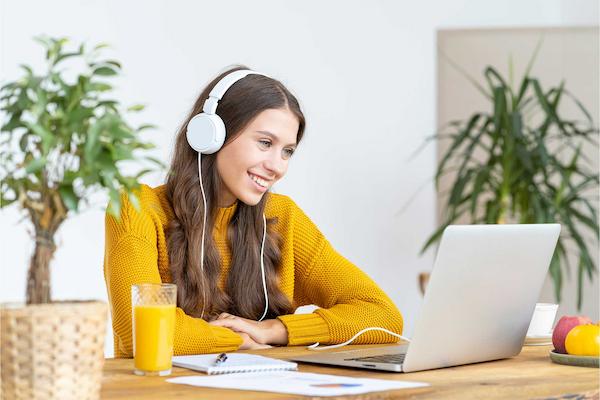 Double your students' overall learning growth and increase their speaking time, inside and outside the classroom. With many speaking-focused templates, your students will be able to record, rerecord, listen to themselves, and master the foreign language more rapidly and with greater success.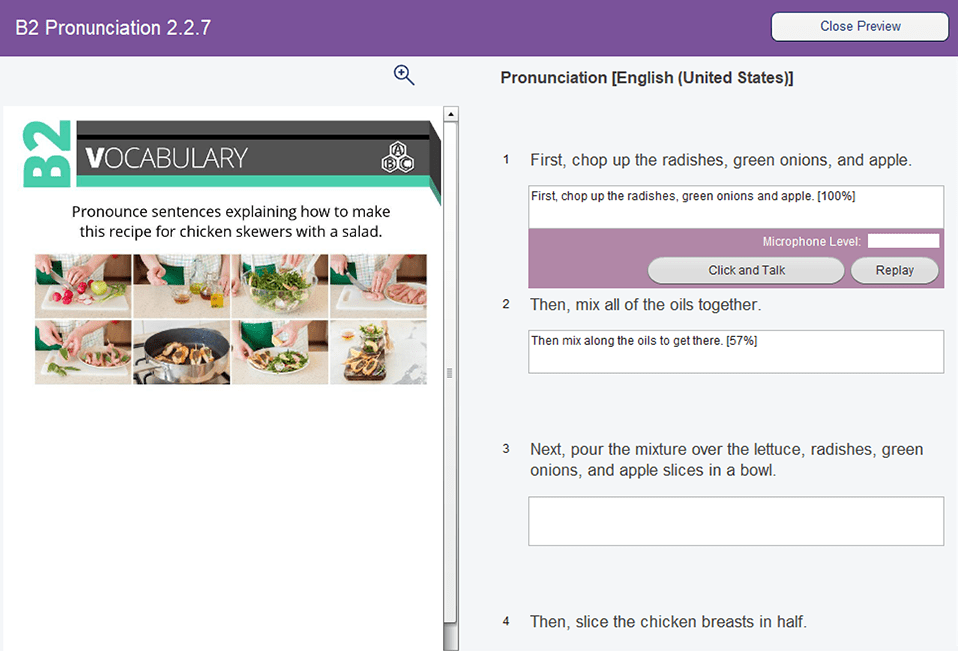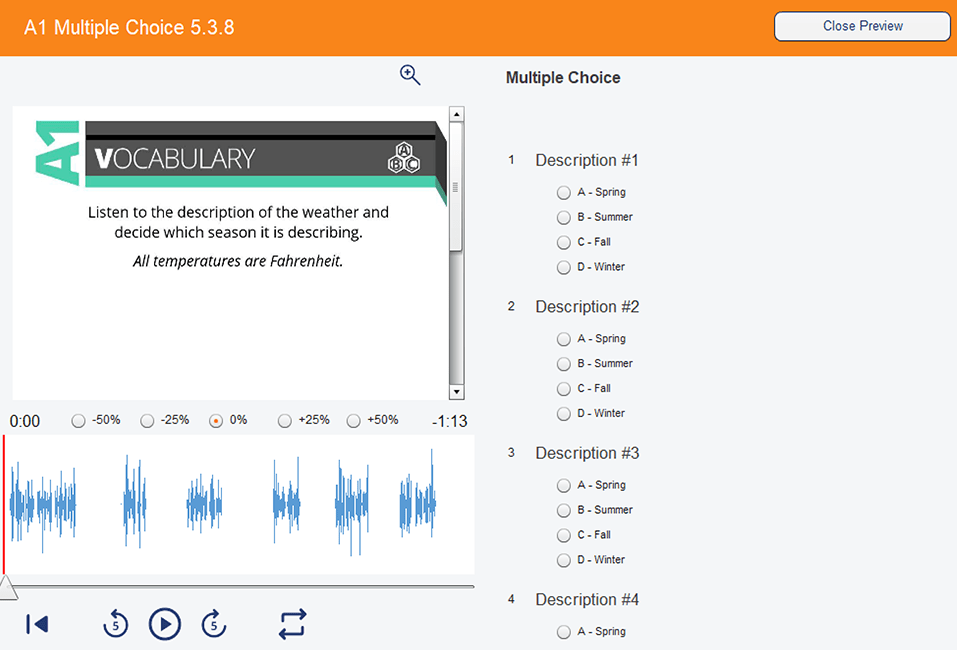 Create a unique and engaging activity that is just as simple to make as it is to earn a grade. Customize it to your liking, whether you prefer a straightforward true or false format or a more complex array of answers.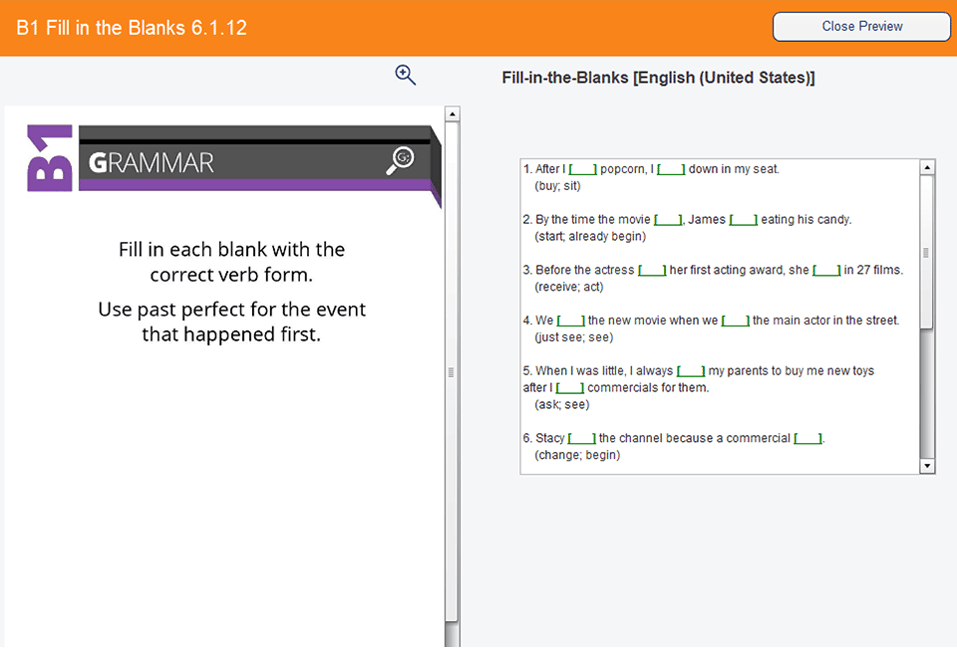 Unleash your creativity with the power of Fill-in-the-Blanks. This activity knows no bounds - you can draw inspiration from anything. Whether it's a concise or elaborate response, it will depend on the students' level.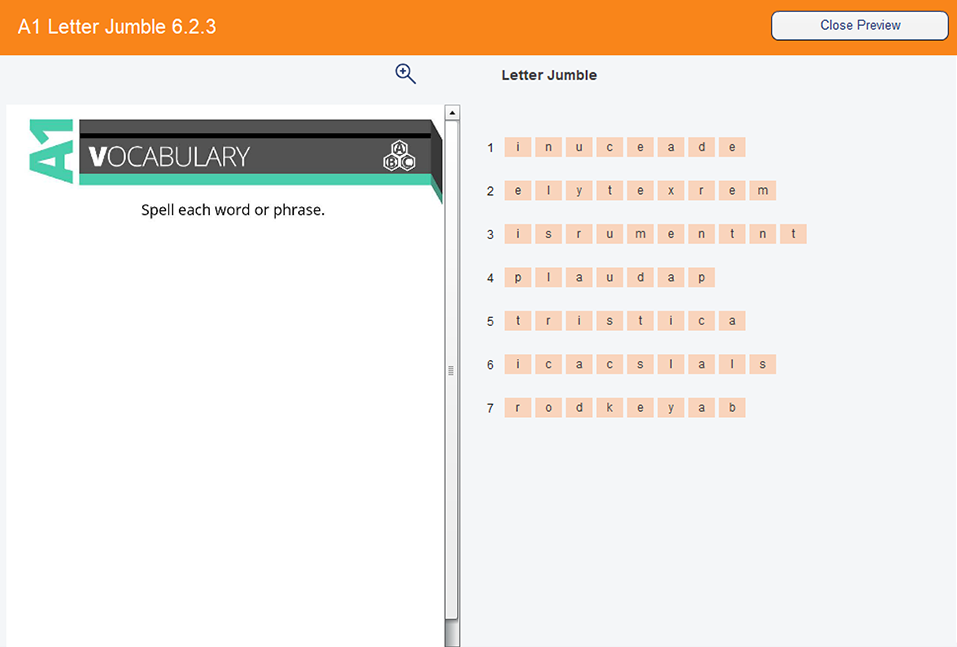 The jumble activities are perfect for novices and provide an enjoyable experience much like playing a game rather than taking a quiz.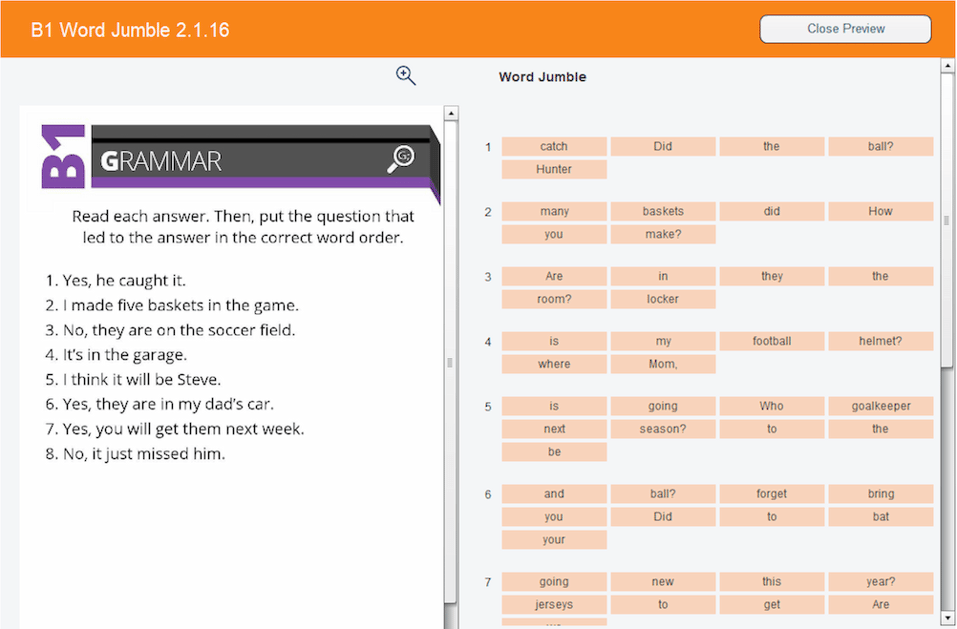 Students often struggle with sentence structure, but understanding the correct order can greatly improve their writing skills and increase the level of difficulty they can handle.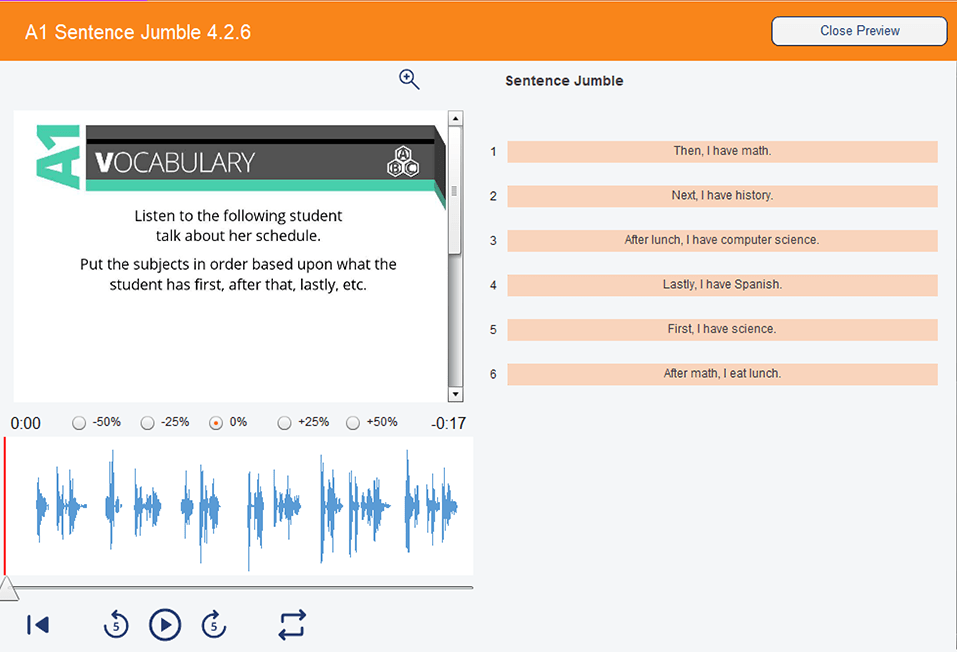 The sentence jumble serves as a powerful tool for students to effectively grasp the chronological progression of the narrative within their minds.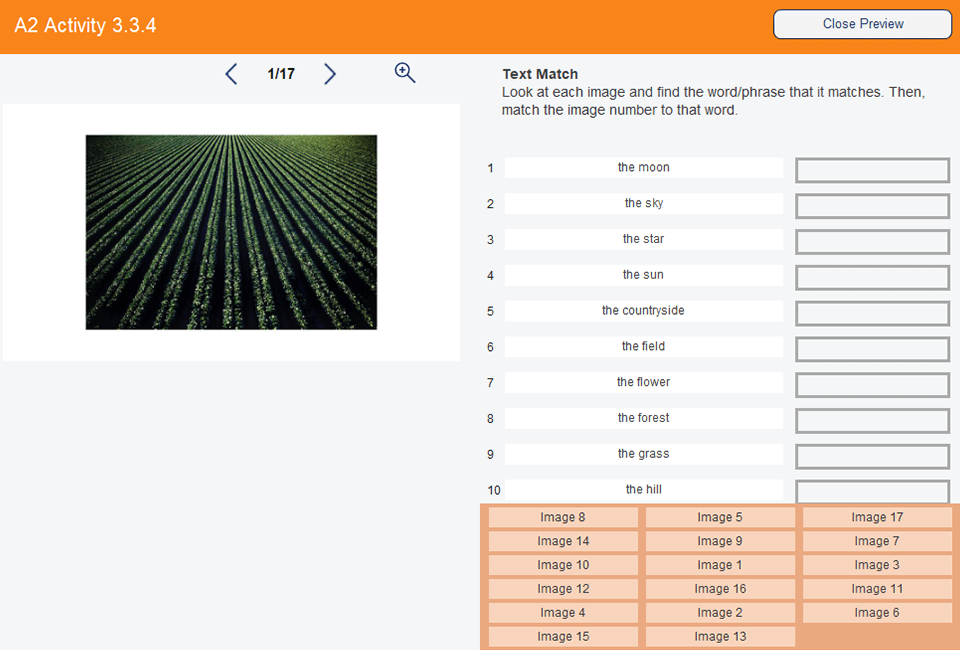 Match activities are highly effective for language learning. These engaging matching activities can greatly enhance the simplicity of the learning process by utilizing various stimuli.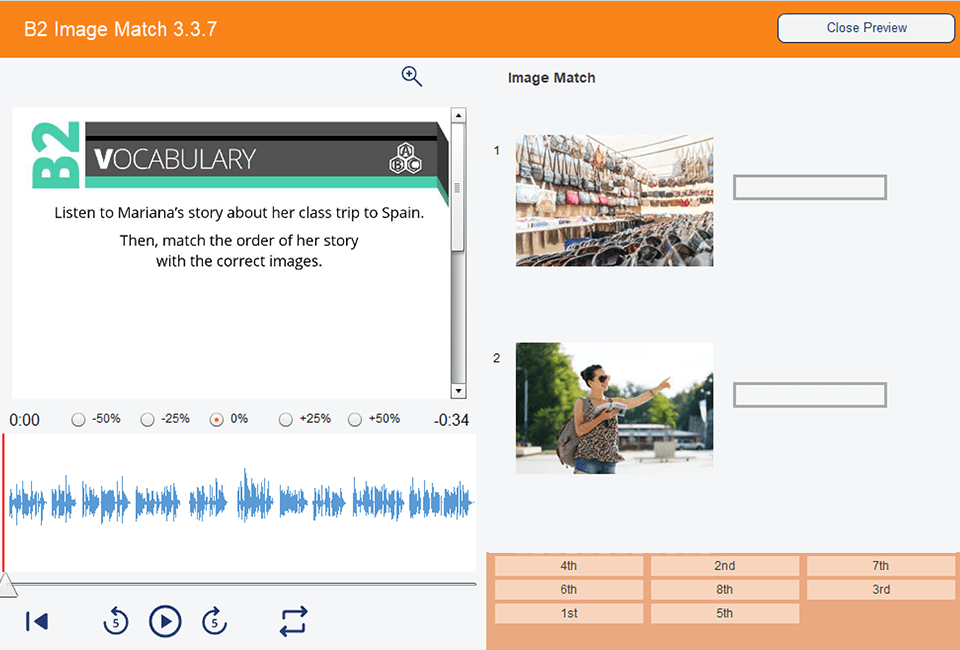 Not all students possess the same level of visual acuity. Incorporating diverse stimuli not only enhances the level of challenge, but uses images can contribute to their growth.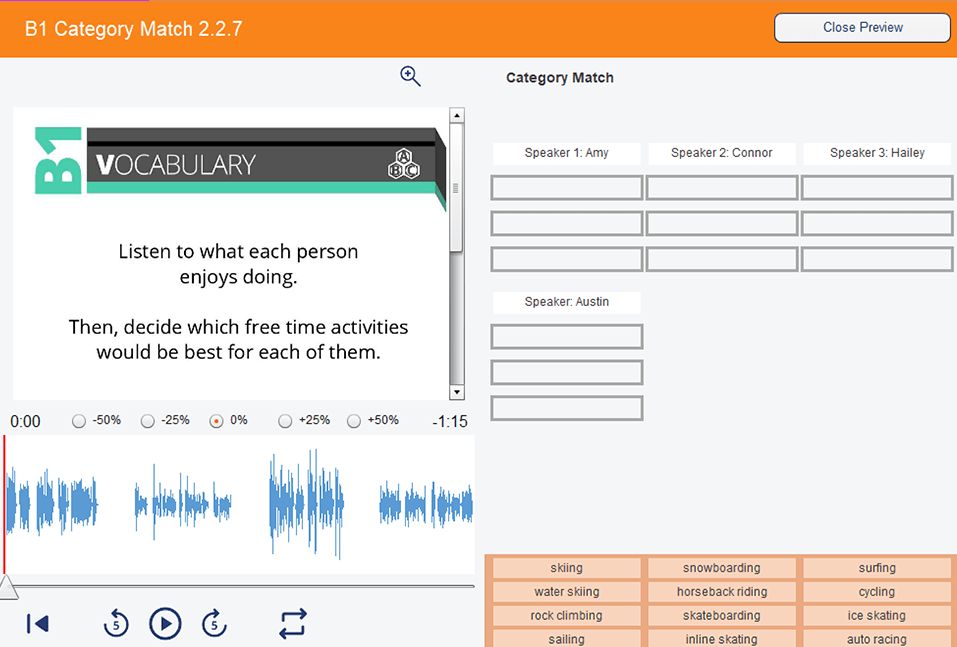 Enhance students' learning experience by setting a timer. These well-designed category matches not only improve student listening skills but also boost their comprehension abilities.
Speaking and writing activities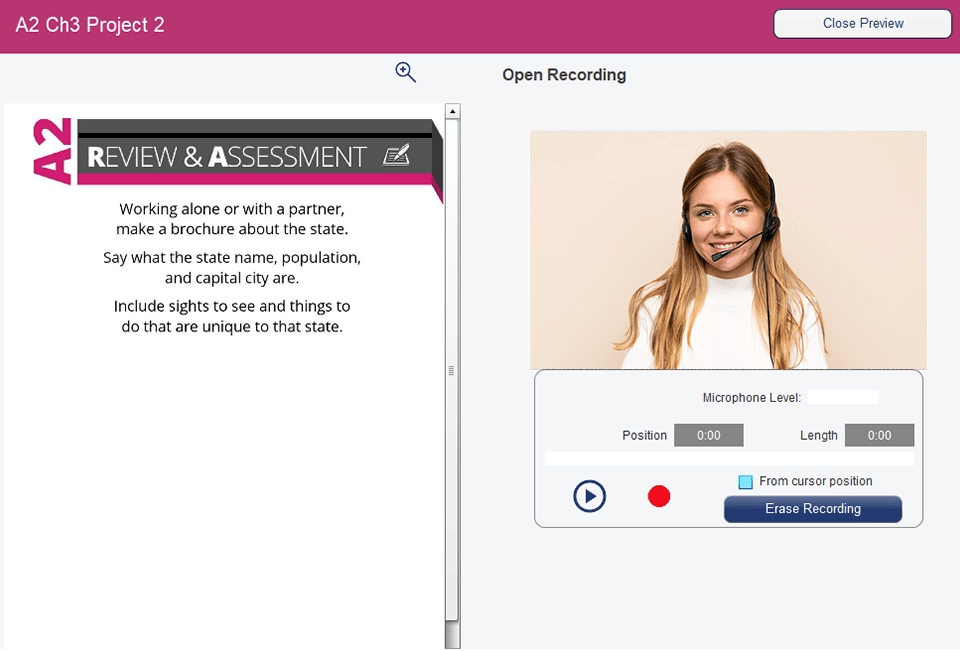 This video open recording is great for presentations or to ask students to role play or pretend to be someone else, such as this weather person.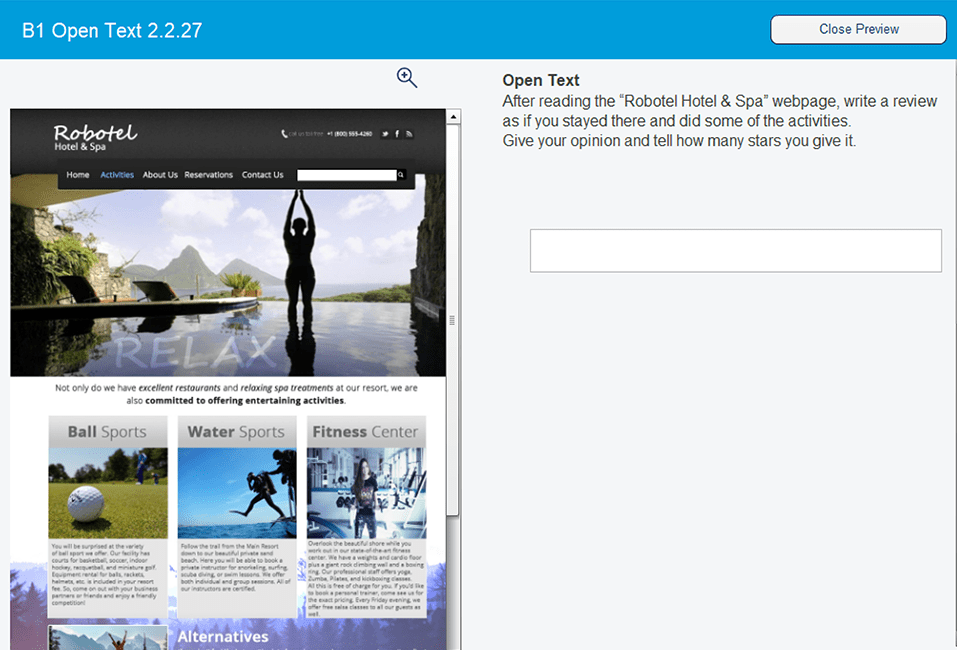 Students will have the opportunity to explore a wide range of topics, captivating images, mesmerizing audio files, and captivating videos. Let your mind wander freely and embrace the endless possibilities that await.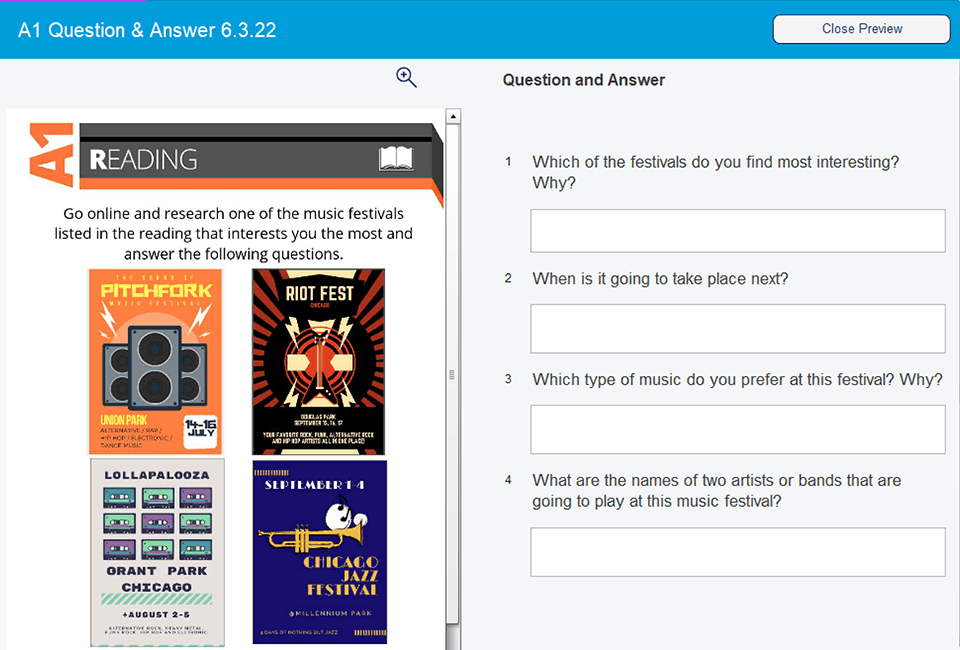 A simple yet effective template for engaging students in thought-provoking questions and to freely express their answers. This innovative approach requires the teacher's guidance for correction and improvement.
Get in touch. We'd love to talk!
With SmartClass, you will transform your language teaching.
Allow us the opportunity to show you how!